Development update — What happened on couchsurvey in June 2022?
Limitations have been lifted: What once cost 19 euros per month in the Basic Account is now free of charge. Couchsurvey becomes a powerful survey tool free of charge.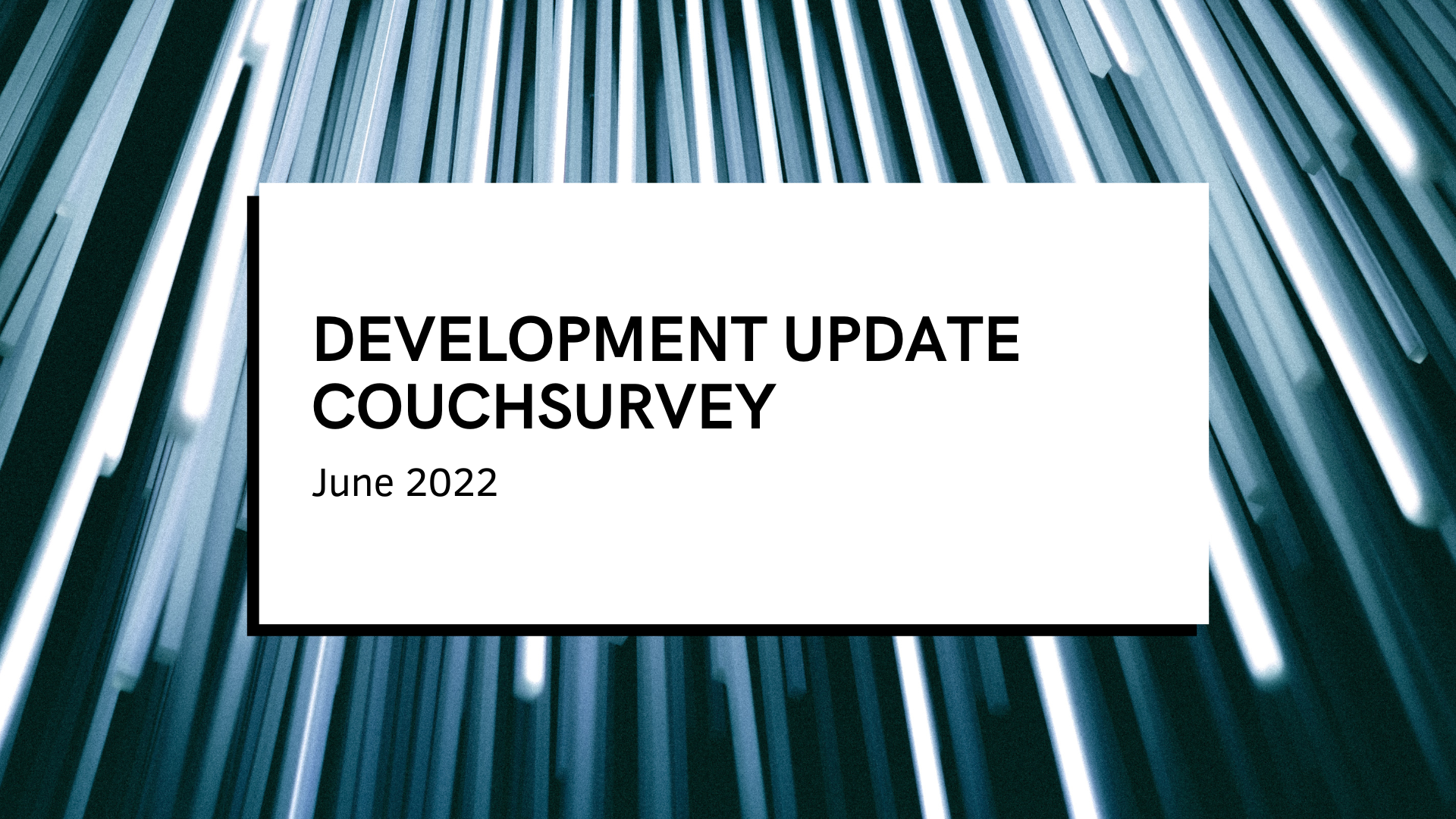 Our survey platform Couchsurvey is designed to be the most intuitive platform for surveys. We want to create a platform that users enjoy using to create, share and analyse their surveys. This is a long journey and along the way our users are very important to us.
That's why we want to share every step of the development and involve you in our vision. When deciding what features to develop next, we almost exclusively look at suggestions and ideas that come from our users. We regularly ask you how you envision the platform and try to find the perfect solution for everyone. We want to share this month's progress in this post to further maintain and improve communication with you.
The most important - limitations have been lifted: What once cost 19 euros per month in the Basic Account is now free of charge.
Until now, it was possible for our free users to have a maximum of two different surveys in their account. There was also the limitation that only the answers of 25 participants were displayed per survey.
We decided that Couchsurvey should generate even more value for our free users. Therefore, we have removed the previously paid "Basic" subscription from the cost model. To the delight of our users, every existing "Basic" subscription became free on 1.6.2022.

In addition to the free plan, there is now only the "Premium" subscription.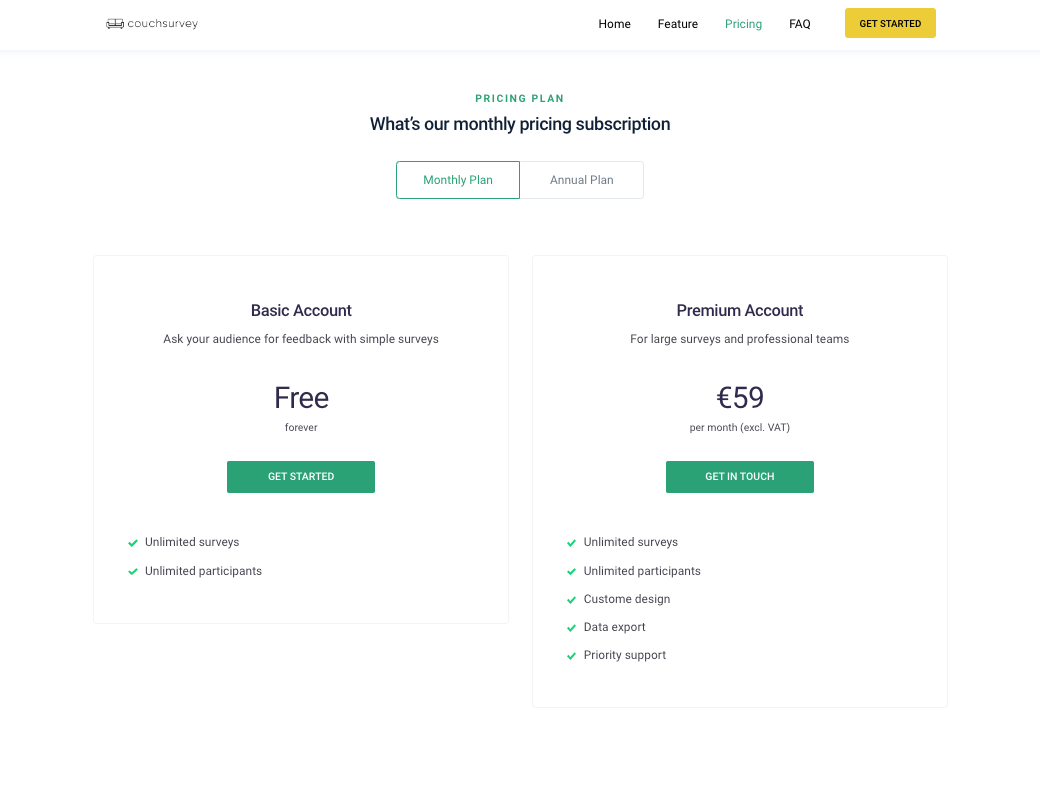 Overview of the functions of the Premium Account
The Premium Account differs from the free version primarily in two points:
1) Designing surveys according to your own ideas
-The colours of your own company can be placed in the survey
-Your own logo can be placed on the survey

2)The download of the collected data
-In the analysis area of the Couchsurvey platform, the collected data can be filtered according to freely definable criteria. This data can be downloaded filtered or unfiltered from the platform for further analysis.
Thanks for your support!
The further development of our platform would not be possible without you. Therefore, we would like to thank you for the numerous feedbacks and suggestions. We hope that you will continue to help us in the future and are sure that together we will develop the best survey platform. If you would like to contact us, please send us an email at any time to hello@couchsurvey.com.
Bisherige Development Updates findet Ihr unter:
https://blog.couchsurvey.com/