Development update — What happened on couchsurvey in April 2020?
We chose to show you the following five cool new features down below that we developed in April 2020.


couchsurvey is designed to be the most intuitive platform out there for surveys. We want to create a platform that users love creating, sharing and analysing their surveys with. This is a long path and along the path the most important factor for us are our users.
Therefore we want to include you into every step of creating our vision. When we decide what features to develop next, we almost exclusively look at suggestions and ideas made by our users. We ask them how they imagine the platform and try to find the perfect basis for everyone, while maintaining simplicity and great design.
We decided to share this month's progress in a single post to improve the communication with you — our users.
We chose to show you the following five cool new features down below that we developed in April 2020.
Preview a survey: A lot of people told us they would would like to see and test their survey after creating it without answers being submitted. So we replaced the "show survey" button with a "preview survey" button, that leads the user to a version of a survey where answers are not submitted. To prevent confusions your survey will show, when you are in preview mode.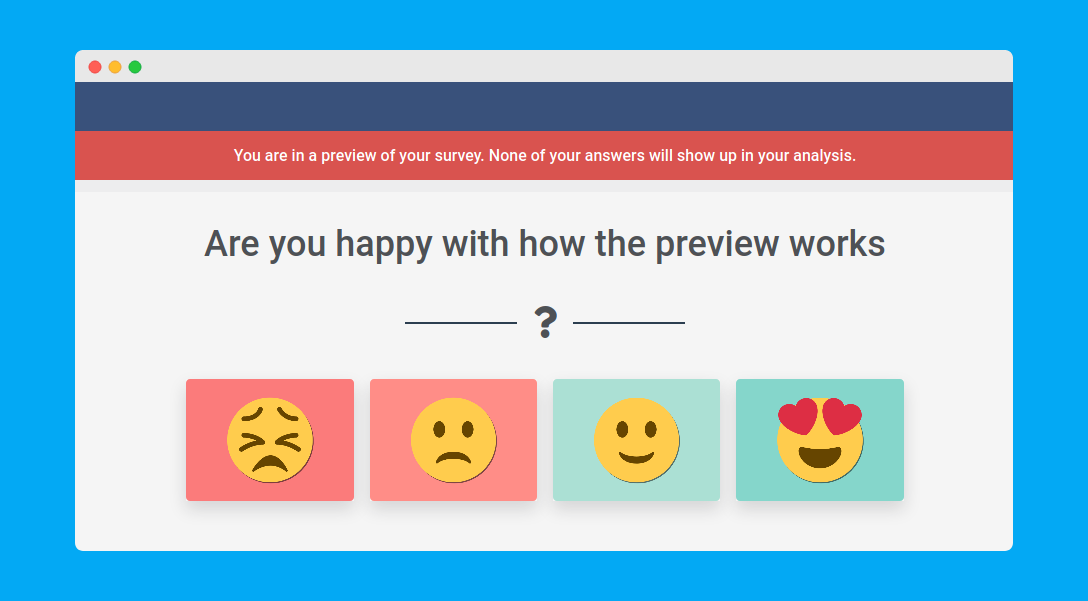 (un)publish your survey: Some surveys are supposed to be time limited. But of course the answers should persist and still be accessible. So we gave you a function to un-publish your survey. No one can answer your survey when you don't want to. You can republish it at any time.

Reorder your survey: Sometimes surveys are not perfect, when you conceptualise them and you want to change something after you created the survey. We already gave you the option to change question types and answers beforehand. So we now added the possibility of changing the order of your questions with a simple drag and drop function.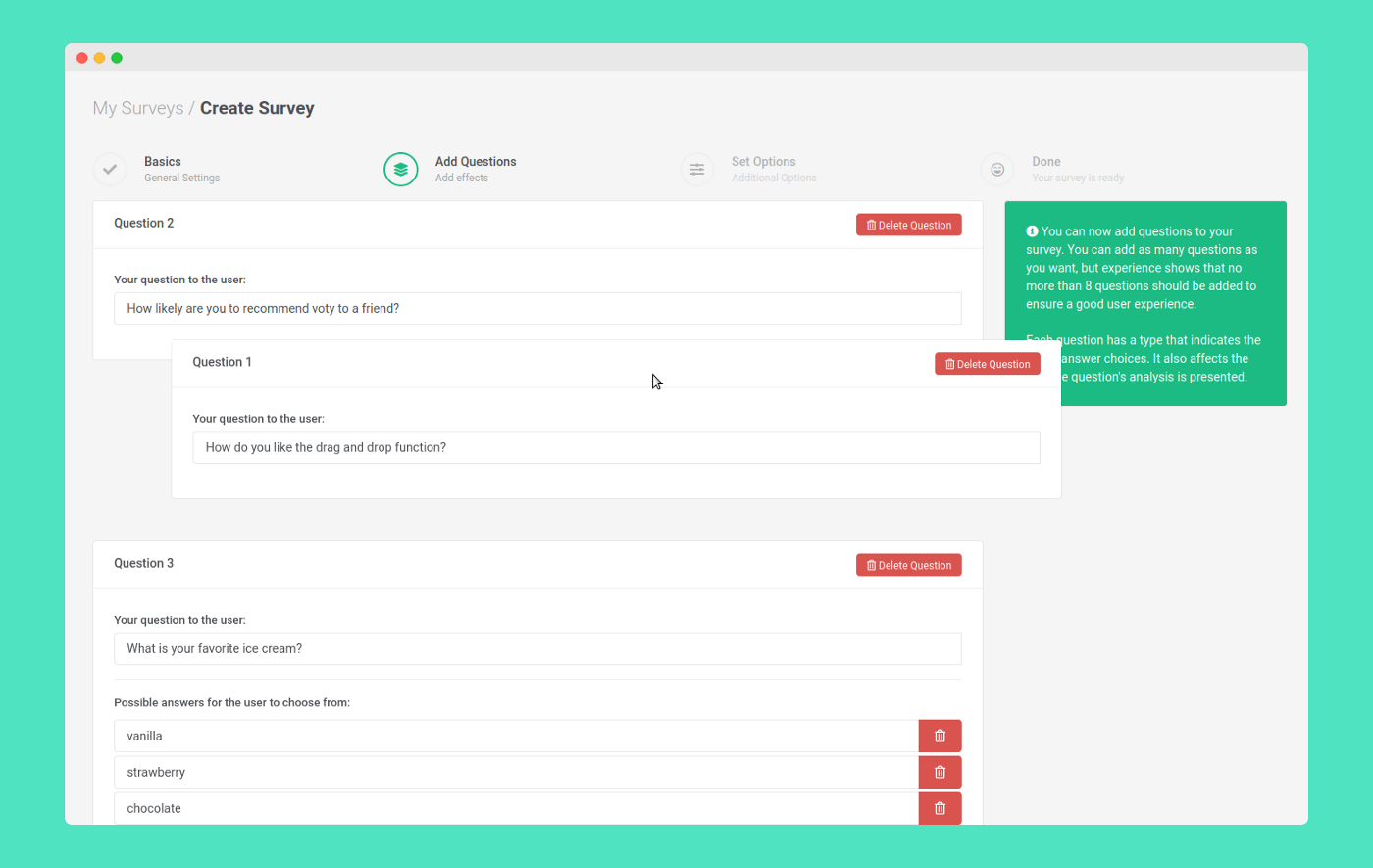 Filter: The true value of a survey comes to view when you start combining variables. Being able to have conditional frequencies so that you can see what a given group of participants liked or did not like adds a high value to the survey. Therefore from now on you have the option to filter your answers.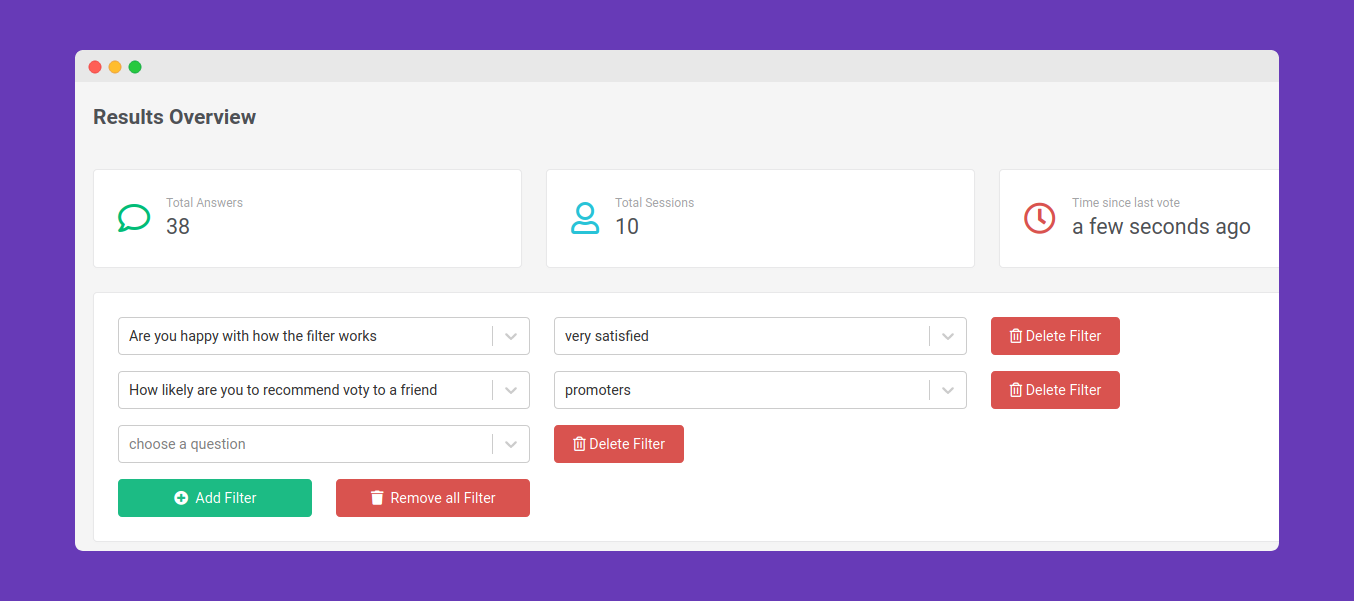 CSV-download: If you are a data geek like us and want to analyse your data yourself, as a premium user, you can now download your filtered and unfiltered data in csv-format.
All of these functions would not be possible without you guys. So we would like to thank you for the numerous feedback and suggestions. We hope that you will continue to help us in the future and we are sure that we can develop the best survey platform in this way together. If you would like to contact us send us a mail at any time to hello@couchsurvey.com.